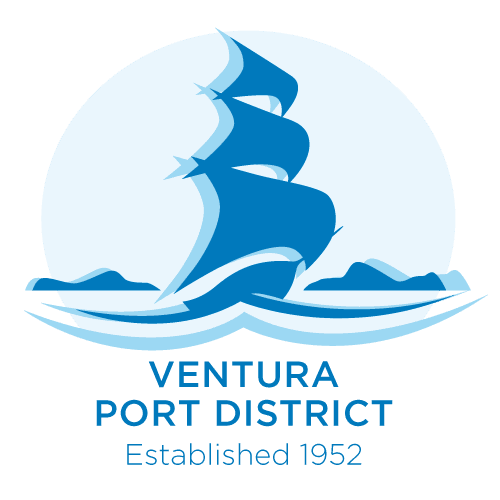 "Outstanding, fresh and vibrant website"
Thank you to the wonderful Searle team for our outstanding, fresh, and vibrant new Venturaharbor.com website. It was a pleasure working with your team of experts to collaborate, brainstorm and reimagine,  as we navigated strategy, details, and balance. The new website helps showcase the beauty of the Harbor as a destination, while providing ease of use for Port business. Congratulations to you and your team! Always a pleasure!
Jennifer Talt Lundin
Marketing Manager
Ventura Harbor / Ventura Harbor Village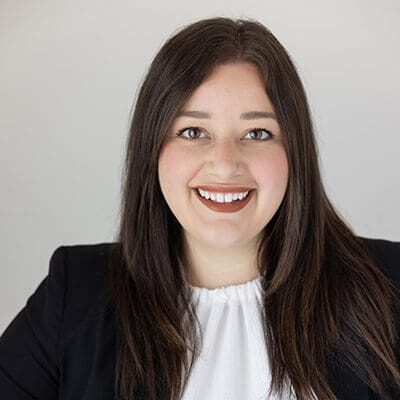 "Brings your vision to life"
The team at Searle is amazing for bringing your vision to life and assisting with minor to major projects necessary for elevating your business to the next level. They have assisted us with logo creation, ED and attraction marketing pieces, videos, photography and ad creation, to name a few. They are quick to respond and always willing to help, on top of being extremely knowledgeable in their field. Highly recommended!
Kristina Hernandez
Marketing Manager
City of Menifee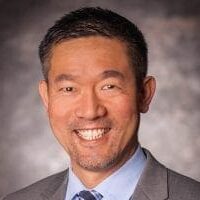 "They took the time to understand us"
It was a wonderful experience working with Searle Creative Group in developing the City of Moreno Valley Economic Development rebranding and website. We needed a dedicated team that understands our needs. They took the time to understand us. Searle is professional, responsive, creative, and they were very patient during the development process. More importantly, Searle met our aggressive timetable and was on budget. We couldn't have asked for a better team.
Mike Lee
City Manager
City of Moreno Valley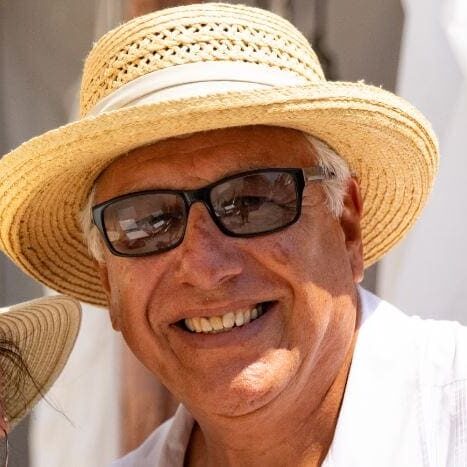 "The vision and ability to take charge"
As President of the Oxnard Downtowners and Chairman of the Oxnard Salsa Festival Committee, I would like to thank Searle Creative, their whole team, and especially their leader, Kellie Meehan, who has had the vision and ability to take charge of our projects and deliver the goods year after year!
Pablo Ortiz
Former President,
Downtown Oxnard Merchants Association
Former Committee Chair,
Oxnard Salsa Festival
"Instrumental in increasing our web traffic"
The folks at Searle Creative are professional, talented, and a pleasure to work with. They bring big ideas and execute them flawlessly. The team has been instrumental in modernizing our websites and increasing our traffic, which has resulted in greater awareness of our organization and major strides in donor growth. With six websites and dozens of campaigns throughout the year, Searle appreciates the nuances of our different locations and stays on top of our detailed communications plans. We owe much of our success over the past several years to the hard work and support we receive at Searle.
Joann Gillett
Director of Communications
Rescue Mission Alliance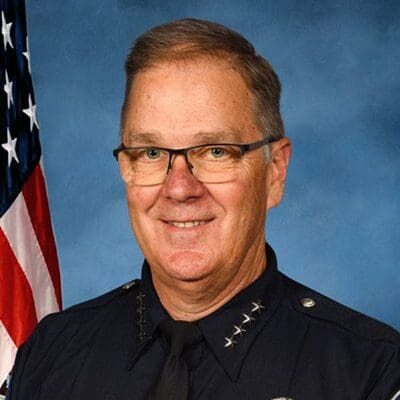 "You cannot go wrong with Searle"
I highly recommend Searle Creative! They were easy to work with, professional, and flexible. We were in desperate need of a minimum of 500 applicants for the 77 job openings in our brand new police force. I was skeptical, but Kellie never was and reassured us we would hit that mark. The final tally was that nearly 2,300 people put in for the jobs! A majority of the applicants mentioned the website, marketing videos, webinars, print ads, and billboard in their interviews. You cannot go wrong with Searle, they are not just a marketing firm, they are our friends now.
Pat Walsh
Chief of Police (Ret.)
City of Menifee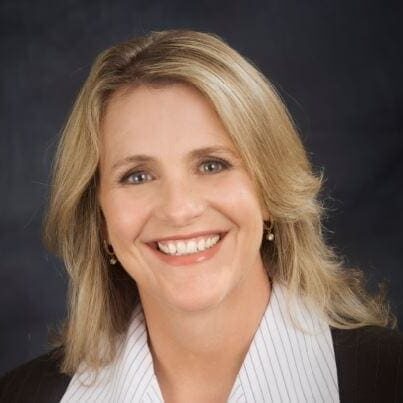 "Extremely creative and hardworking"
Kellie and her team are thoughtful and dedicated professionals who work closely with our staff in a collaborative fashion to develop successful design projects. Searle's work for the Port has been stellar; both for print and electronic media. Kellie and her professional team are excellent communicators, extremely creative, hardworking, and always maintain a helpful and friendly attitude, even on tight deadlines. We have put Searle to the test, and we can rely on them to design and develop an award-winning project.
Mary Anne Rooney
Board of Harbor Commissioners
Port of Hueneme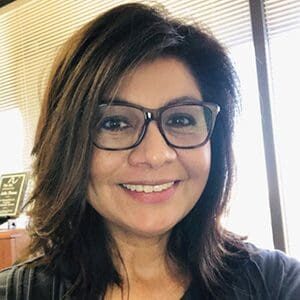 I can't thank you and your awesome team enough for designing such a great and beautiful site for us. We love it! It was such a pleasure working with you all – the Searle team is definitely top-notch!
Julie Duran
Director of Development & Marketing
The Arc of Ventura County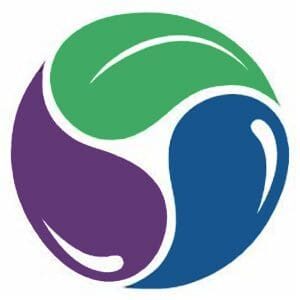 "Sincere thanks for great work"
I want to pass along my thanks and compliments for a job well done for the quick launch of Triunfo' s "Water Smart Summer" project. In a short timeframe, your team was able to design a logo for the program, create a registration website, and even produce a great-looking flyer in time for me to distribute at our workshop. And all this was in addition to our regular workload. On behalf of the Board of Directors and management of Triunfo, I convey our sincere thanks for this great work.
Sandy Warren
Public Information Officer
(Ret. Aug 2022)
Triunfo Water & Sanitation District
I've had the pleasure of working with Searle Creative through the community events I have been deeply involved in over the years, including the California Strawberry Festival, the Hueneme Beach Festival, and the Banana Festival at the Port of Hueneme. Their work is not only creative, it's effective – and our audience has grown as a result of our partnership with Searle. Kellie has earned a reputation in the local community for being hardworking, professional, and extremely dependable, and I recommend her agency without hesitation.
Andrew Salinas
Chief of Police
City of Port Hueneme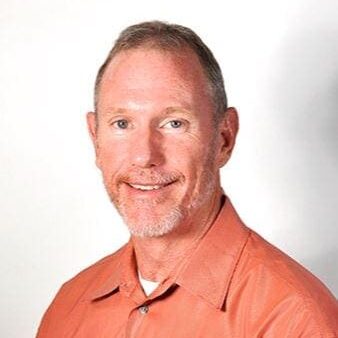 "Really fun to work with!"
Estrellita has worked with Kellie and her team at Searle Creative since 2010. Since then, they have taken us from a small sole proprietorship to a corporation, having developed our new brand, logo, website, creative materials, marketing, social media and many other creative solutions. We relocated our office from California to Colorado and tried two larger marketing agencies, neither of which was able to provide us with the same level of creativity or expertise. Not only are they experts at what they do but they are really fun to work with!
Steve Myer, MBA
Executive Director
Estrellita
"The response has been off the charts"
It is with pleasure that I highly recommend Searle Creative Marketing and Design Group. Working with their team is both inspiring and exciting. They completely redesigned the California Strawberry Festival website and the response has been off the charts. Searle is easy to work with and always there when you need them. I can't wait for the next opportunity to collaborate!
Lisa Carey
California Strawberry Festival